Ollie'S Bargain Outlet Scores Guinness World Record Title for World's Largest Bobblehead
One of the leading retailers for toy and game closeouts just set a world record.
Ollie's Bargain Outlet Inc. became the verified Guinness World Record title holder for the World's Largest Bobblehead. The fully functional bobblehead is a replica of Ollie, the company mascot, created to honor the company's 40th anniversary. The giant version of Ollie stands 16 feet 6.73-inches tall.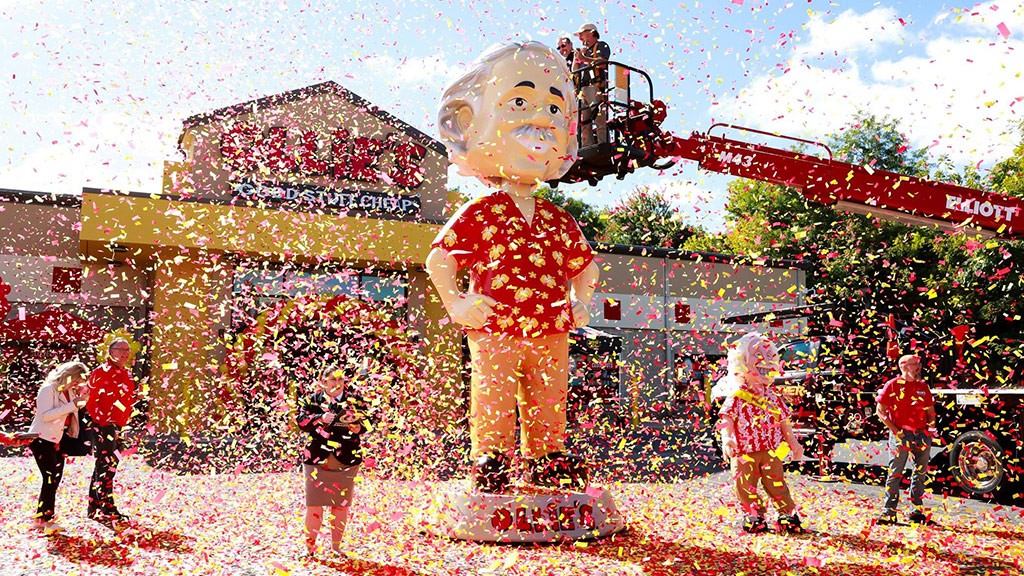 Per the guidelines issued by Guinness World Records, the World's Largest Bobblehead has to be a replica of an existing model and be fully functional. In this case, Ollie's previously sold its bobblehead as a promotional item.
The giant Ollie weighs more than 600 pounds and took more than four months to complete. It will be on display at the flagship Ollie's store in Harrisburg, Pennsylvania.
Source: The Toy Book